Pink Argyle Womens Bathrobe
Regular price
Sale price
$38.99 USD
Unit price
per
Sale
Sold out
Share
Embark on a quest for unparalleled comfort and style with our exquisitely crafted robes, a must-have addition to the arsenal of any discerning gamer. Dive into the world of relaxation, where each robe is meticulously handcrafted to the highest standards, ensuring a gaming experience like no other.
🌟 Premium Craftsmanship: Immerse yourself in the artistry of our handcrafted robes, where quality is not just a standard but a statement. Each robe is a testament to our commitment to delivering the utmost in craftsmanship, providing you with a gaming downtime that is both luxurious and refined.
🌟 Versatile Styles, Limitless Choices: Explore a myriad of robe styles tailored for every taste – from elegant dressing gowns to sumptuous bathrobes. Our collection offers a diversity that mirrors the vast gaming universes you explore. Find the robe that resonates with your unique gaming identity and elevates your relaxation game.
🌟 Custom Elegance: Unleash your inner gamer with our custom robes, perfect for bridesmaids, couples, and those seeking a personalized touch. Level up your style game by imprinting your unique insignia on the canvas of comfort. Because in the world of gaming, customization is key.
🌟 Functional Design Mastery: Conquer comfort with a self-tie belt that ensures a secure and stylish fit, allowing you to move freely in the gaming realm. The inclusion of two front pockets adds an element of practicality for storing your gaming essentials – because every gamer needs a pocket for their controller or snacks.
🌟 Breathable Gaming Oasis: Imbibe the essence of our premium polyester blend, a fabric that's not only soft to the touch but also lightweight and breathable. Ideal for your gaming retreat, this robe is the perfect companion for winding down around the house or embracing post-gaming relaxation after a bath or shower.
Crafted for both male and female gamers, our robes redefine the boundaries between gaming and comfort. Whether you're conquering virtual realms or taking a respawn break, let our robes be your armor of relaxation. Elevate your gaming experience, embrace the comfort revolution with our robes – because in the world of gaming, comfort is the ultimate power-up.
Please allow 5-7 days to receive a tracking number while your order is hand-crafted, packaged and shipped from our facility. Estimated shipping time is 2-4 weeks.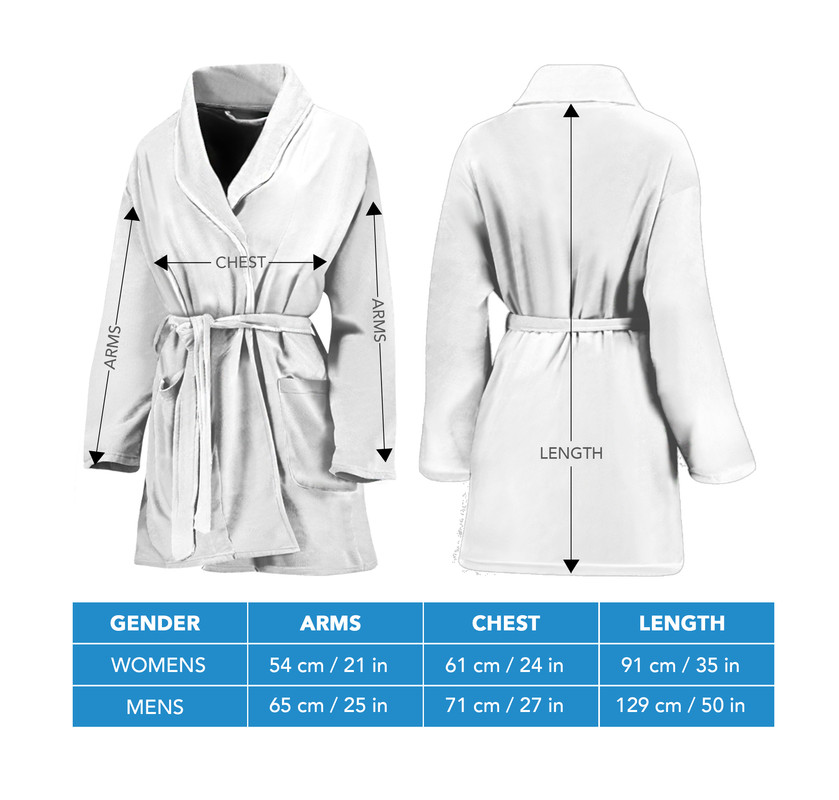 Image with text
Pair text with an image to provide extra information about your brand or collections.